Latest updates featuring Ben Kelly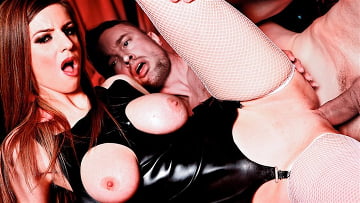 2nd July
- Stella always had a secret attraction to all things kinky. Her mind was constantly full of dark, sexual imagery. She put it down to pure fantasy unt
il she became involved in a relationship with an older, dominant lover. Stella was about to be introduced to an underground world of kinky fetish games, where she could live out her sexual desires as she became a willing student in The Art of Control.
...Read More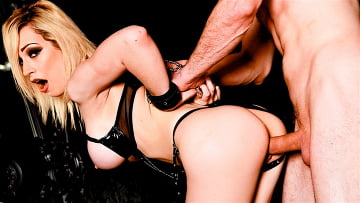 4th June
- Newcomer to our site Chessie Kay from the United Kingdom has an extreme sex encounter with Cristian in our newest roleplay. Entering his apartment, sh
e is introduced to his array of bondage gear. Then up comes her dress so her cheeks can be smacked, but before the spanking can get really serious, her wrists must be cuffed. Then Cristian gives her bottom a ruthless warming. Next its time for Chessie to worship her new masters cock as this fetish XXX video ramps up the action. After this a spreader bar is attached to her ankles so that shell be in the perfect position to be well-fucked. Getting Chessie down on her knees, Cristian then uses a riding crop on her shaved pussy before fucking her spoon-style and from above. Remember, that spreader bar keeps her legs humiliatingly open and under Cristians control at all times! To show his utter mastery of her, he finally cums on her mouth, and then rubs the load into her tongue with the edge of his riding crop as this Full HD BDSM epic comes to an intense and creamy finish.
...Read More