Hi and welcome to RED XXX, home to the UK's raunchiest Redhead! Why not dive straight in - and by the way where have you been?! You'll find 100's of galleries with literally 1000's of pictures of Yours Truly with my boys, toys & girlies! Plus more movies than you can shake a stick at - all fully downloadable to your desktop for you to keep and enjoy... I have a huge wardrobe of fabulous vintage style lingerie, FF nylons and latex - not forgetting killer heels ... and more! So as I'm a sex mad shopaholic who loves to strut her stuff in style we're in a win win situation!
Latest updates featuring Red XXX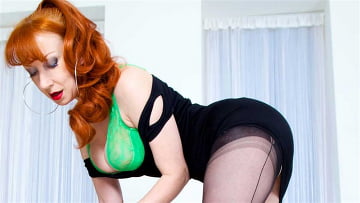 18th April
- Have I got your number?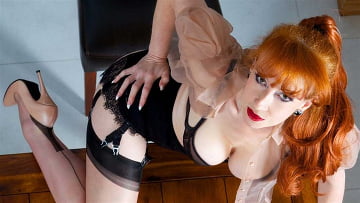 18th April
- I've always rather fancied being fucked in the boardroom!
18th April
- Why have glossy upmarket porn on your coffee table . . . when you could just have Moi?
15th January
- I love having photoshoots with Red, they're always fun and always naughty. You can probably tell by the number of photos..! This is big set and most o
f mine with Red usually are. This was no different, dressed in our bondage latex we take it turns to dominate each other. Licking heels, pussy and anything your Mistress says. Not sure what I enjoyed the most, being told what to do as a slave or dishing out the instructions as the Mistress. I enjoyed both.
...Read More
21st November
- Well I'm waiting!
21st November
- Do you want Moi - strutting my stuff up on your roof?
21st November
- When we're good, we're very good, but when we're bad, we're better!
20th September
- I was told to wear collar and tie so I took them literally!
20th September
- I really can't think of anything better than a pair of fucking redheads!
20th September
- Would you enjoy sucking my cum soaked panties!
20th September
- I'm a sucker for a good kitchen gadget and a nice firm worktop!
29th June
- Does a spiked bra, tightly laced corset and easy access latex leggings sound alright guys & girlies?