Hi and welcome to RED XXX, home to the UK's raunchiest Redhead! Why not dive straight in - and by the way where have you been?! You'll find 100's of galleries with literally 1000's of pictures of Yours Truly with my boys, toys & girlies! Plus more movies than you can shake a stick at - all fully downloadable to your desktop for you to keep and enjoy... I have a huge wardrobe of fabulous vintage style lingerie, FF nylons and latex - not forgetting killer heels ... and more! So as I'm a sex mad shopaholic who loves to strut her stuff in style we're in a win win situation!
Latest updates featuring Red XXX (Page 4)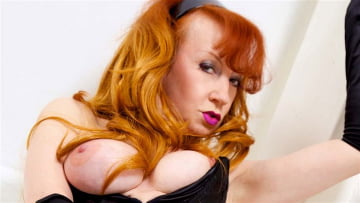 8th October
- I hope you haven't cum yet!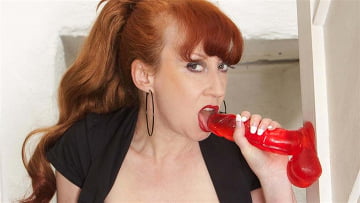 1st October
- My take on step aerobics!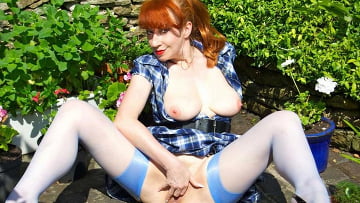 1st September
- Cum into my garden and plants some seed!
26th August
- Cleavage, High Heels and Short Skirt - what's not to like!
19th August
- Red goes Retro, bullet bra, FF nylons and good old fashioned fingers!
4th August
- Gloves, Stockings and Heels ...and a huge dildo of course!
28th July
- When it's wet outside, time to get wet inside with a little help from my magic wand!
21st July
- Shiny pantyhose, sheer panties and thighboots... no wonder I don't know whether I'm cumming or going!
14th July
- I'm in the mood for something 'king sized'!
7th July
- I'm still looking for someone as a PA, you do need good oral skills and to be fairly unshockable!
1st July
- Fancy scrubbing my back or helping out with my toys?
23rd June
- Eyeful, mouthful, hairful!
17th June
- Thigh boots always make me horny - any excuse to get acquainted with my new girlie pink dildo!
12th June
- Skin tight latex and heels ... red hot!